Industry enterprise-level suite of tools and curated data installed in-house
---
The Enterprise Edition is the highest-level solution for the integration of deeply curated public and private transcriptomic data. The solution can be installed on dedicated servers in our data center or on-premise. Our API and extensive command-line features allow a full integration into your existing bio-IT infrastructure and seamless data analysis with R or other tools.
---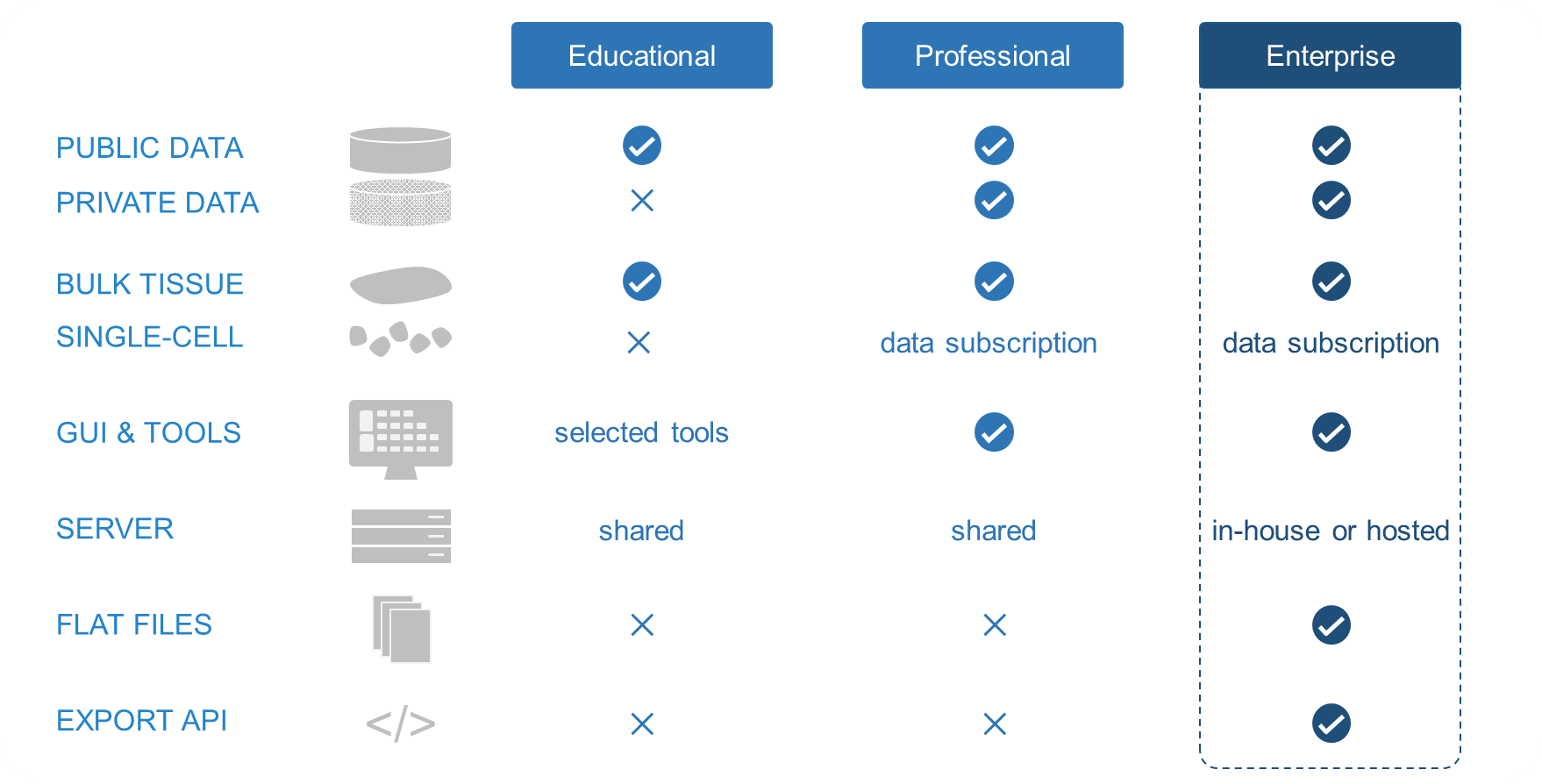 Benefits
Dedicated installation of the GENEVESTIGATOR® platform (in-house or hosted)
World's largest collection of deeply curated transcriptomic data
Unlimited number of queries
Export figure images and underlying data
Share your workspace with peers
Export API for command-line export
R wrapper
Custom tools and features
How to get access
Please contact us at sales@nebion.com for a presentation or to get a quote for access to bulk tissue and single-cell deeply curated compendia.