Licensed access for academia and industry to all tools and curated data
---
Take advantage of the complete set of graphical visualizations to bring your results into context! The Professional Edition requires an annual license. Special pricing applies for academics.
---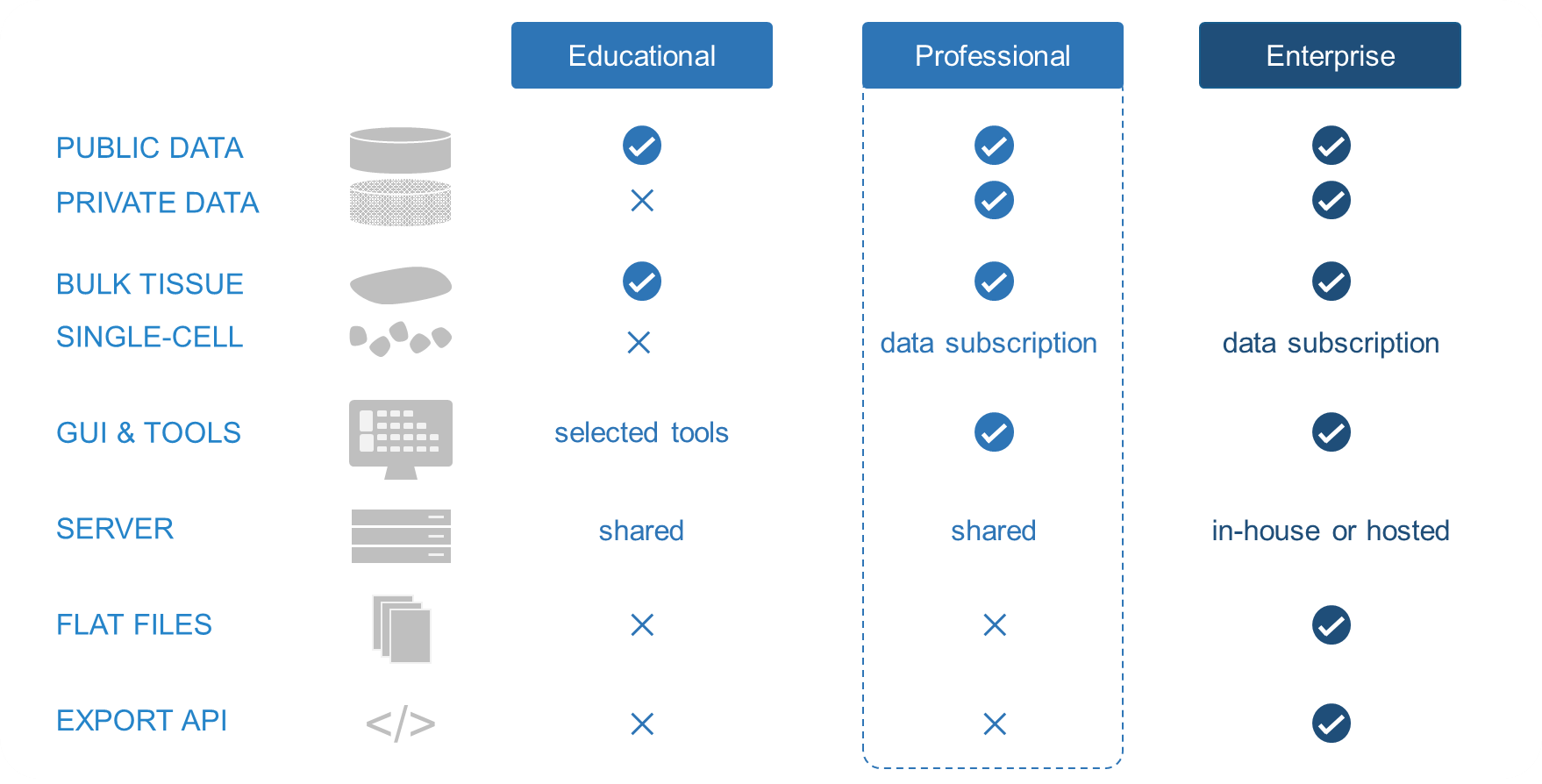 Benefits
Access to all GENEVESTIGATOR® tools
World's largest collection of deeply curated transcriptomic data
Unlimited number of queries
Export figure images and underlying data
Share your workspace with peers
Integrate your private experiment for co-analysis with public data (requires our curation services; Contact us for more information)
How to get access
Run the application and start learning from the transcriptome!
To buy a license, login to your account or contact sales@nebion.com.
To access our deeply curated single-cell compendia on GENEVESTIGATOR®, please contact us at sales@nebion.com.