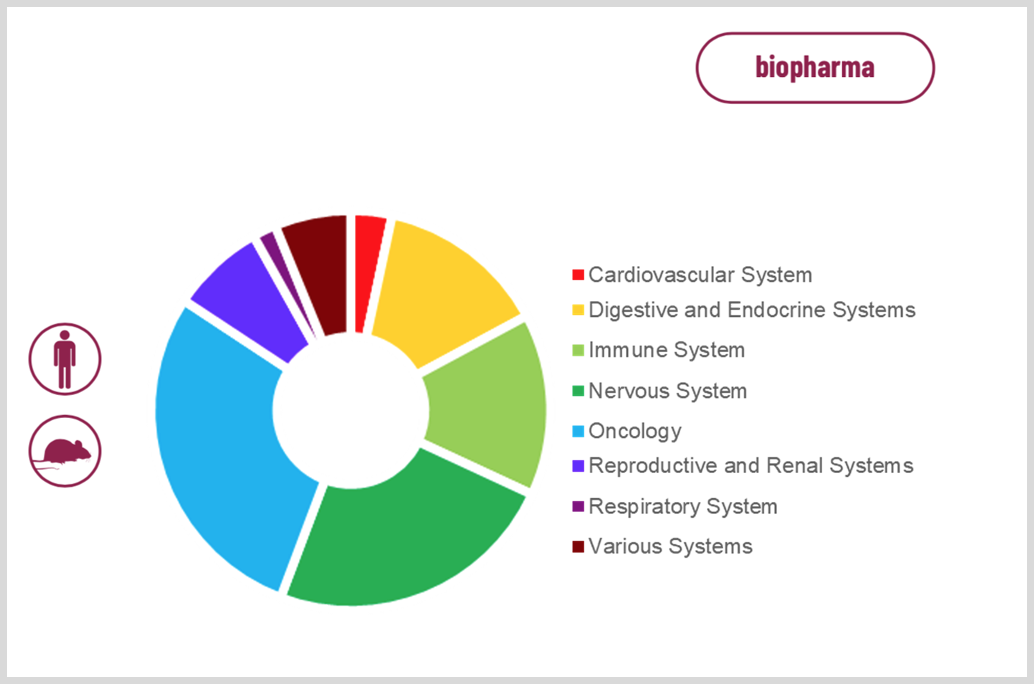 Explore analysis-ready single-cell RNA-Seq data from your research area
Immunai (NEBION) has curated high-quality public single-cell RNA-Seq (scRNA-Seq) studies from a wide spectrum of different research areas of biopharmaceutical research. In line with the curation of bulk-tissue data, the curation of scRNA-seq data is characterized by the use of controlled vocabularies, peer-reviewing by domain experts and stringent quality control. In addition, state-of-the-art methods for cell clustering, batch effect removal and cell-type identification and annotation were applied to provide researchers with consistent and analysis-ready data compendia.

Compendia consist of human and mouse scRNA-Seq data and are available in different data formats to be explored with your prefered analysis tools.
For more information about how to analyze scRNA-Seq data with GENEVESTIGATOR® please visit the scRNA-Seq section on the GENEVESTIGATOR® homepage.

Get inspired by some key applications for curated scRNA-Seq gene expression data:
Obtain high-resolution views of single-cell heterogeneity on a global scale
Reveal complex and rare cell populations
Track the trajectories of distinct cell lineages in development or in response to stimuli
Uncover regulatory relationships on the cell-type level for improved target discovery
Identify cell-type specific disease associations for biomarker development
Unbiased data-driven decision making
Contact us at sales@nebion.com to learn more about the curated compendia of public data from your research area.